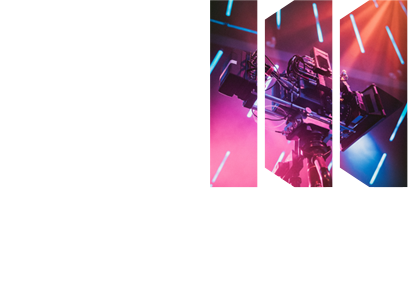 Director y realizador de cine y publicidad. Productor ejecutivo. Diseñador gráfico.
Director y realizador audiovisual formado en el 'Centro Sperimentale di Cinematografia' de Roma. Descubierto por el prestigioso productor Elías Querejeta. En 1996 dirige a Carmen Maura, Juanjo Puigcorbé y Jean Pier Cassel en la coproducción europea Amores que matan, una comedia negra presentada internacionalmente en el Festival de Cine de Montreal. En 1999 propicia el debut cinematográfico de Paz Vega y Eduard Fernández con Zapping, irónica reflexión sobre el universo televisivo construida como un puzzle audiovisual de formatos y texturas. Ha sido pionero del cine digital con Desnudos desnudos (2000), premiada en diversos festivales internacionales, o Buscarse la vida (2007) y El agua de la vida (2008), estas dos últimas fruto de su colaboración con Querejeta. Interesado en el lenguaje cinematográfico y en la aplicación creativa de las nuevas tecnologías audiovisuales, sus trabajos incluyen los largometrajes El Infierno Prometido (1993-2013) y The Unmaking of (O cómo no se hizo) (2004–2010), premio especial del jurado 'Punto de encuentro' en SEMINCI. En 2022 dirige "El embrujo de Quijat" que profundiza en los misteriosos orígenes árabes del mito del Quijote. La película supone el regreso a la gran pantalla del actor Rafael Álvarez "El Brujo", tras más de veinte años dedicado en exclusiva a su carrera teatral, con la participación de Antón Valén, el gran clown del 'Circo del Sol'.
Chumilla-Carbajosa ha compaginado su carrera de cineasta con la de escritor. Bajo su dirección han debutado en el cine, a parte de los actors ya mencionados, artistas y técnicos como Ginés García Millán, Antón Valén, Edi Liccioli, Arnaldo Catinari, Cesare Apolito, Marina Roberti, Fabio Nunziata, Miguel Franco, Natalia Dicenta, León Siminiani, Antonio Conesa, Calos Gras, Ángel Haro, Paco Salinas, Curro Piñana, Carlos Piñana, Salvador Martínez o Ramón González, entre otros muchos.
También ha dirigido y realizado spots publicitarios para cine y televisión: Café Salzillo, CajaMurcia, Producciones El Brujo, Región de Murcia, Laeti Bibamus, Kinos Klan, Doblezero, etc.
Más información en:
https://es.wikipedia.org/wiki/Juan_Manuel_Chumilla-Carbajosa