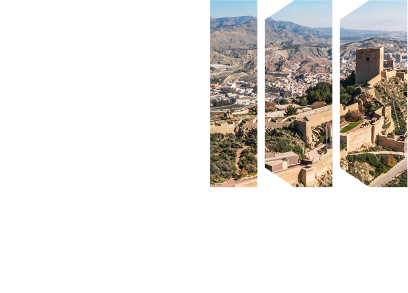 Advantages of the Film Commission
The Film Commission is a project for the benefit of the Region of Murcia and those who develop audiovisual projects in its territory.
The municipalities that adhere to it, through its management, can be a destination for filming and audiovisual productions. Series, films and even feature films are an excellent vehicle for promoting tourism, in addition to the investment attracted by hosting a production in the locality.
Every production tells a story and the place where it takes place is essential, as the location is part of the narrative. Therefore, there are no better locations than others, but those that fulfill a role within the narrative that is told.
Thus, neighborhoods of Torre Pacheco have been turned into boroughs of Baghdad in "Green Zone" or the surroundings of the international airport of the Region of Murcia were Mexican highways in the movie "Terminator". Murcia has also been Mexico for the director Ridley Scott in his production "The Counselor" and the mines of Mazarrón were the surface of the planet Mars.
Any location is susceptible to be used for filming, being also determinant its accessibility, resources and logistic facilities, the obtaining of permits, etc. Therefore, the Film Office, with the support of the municipalities, are strategic, to carry out the shootings in time and form, with the best quality and showing its value.
Industries and individuals also have an essential role in this project, as they can provide unique locations and infrastructures that may very well be the subject of a filming.
Tell us how we can collaborate.