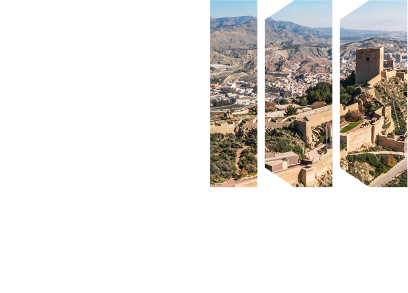 Transport & Communications
The Region of Murcia has an extensive network of highways and roads linking all the municipalities with each other and with the main routes that connect with the Mediterranean corridor to the neighboring communities of Andalusia and Valencia, as well as with the interior, through Castilla-La Mancha.
As regards railroads, the Region of Murcia is connected to Madrid by a high-speed line and to the Mediterranean corridor towards Barcelona.
Cartagena has a port with a Spanish Navy Naval Base, as well as being a marina, fishing, commercial and passenger port. At present, it is one of the preferred destinations for cruise ships in the western Mediterranean. Other towns, such as San Pedro del Pinatar, Mazarrón and Águilas, have marinas and fishing ports.
The International Airport of the Region of Murcia is located in the town of Corvera, 27 km from the city of Murcia and 32 km from Cartagena.