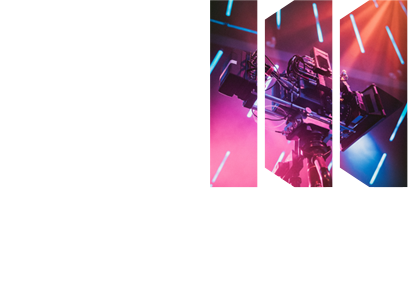 Postproducción de VFX (efectos especiales virtuales)
Dø es un estudio VFX que ofrece soluciones técnicas y creativas para películas, series,documentales y publicidad.
Nuestro equipo está formado por un amplio abanico de profesionales con gran experiencia y pasión, apoyados por equipos técnicos y software de última generación, y con un Pipeline propio diseñado ad hoc para nuestro estudio, que permite a nuestro equipo trabajar con todas las herramientas necesarias, optimizando su tiempo y permitiéndoles desarrollar todo su potencial.
El Control de Calidad que aplicamos a cada proceso asegura un acabado óptimo cuidando la imagen plano a plano, píxel a píxel. Nuestros protocolos de seguridad nos permiten participar en grandes producciones internacionales cumpliendo con los requisitos de las principales plataformas VOD.
En Dø creemos en el futuro y en los avances tecnológicos y por ello invertimos en I+D desarrollando herramientas propias y equipos específicos para nuestros procesos.
Algunos proyectos de Dø Postproduction:
SKY ROJO
Dø Postproduction produjo todas las secuencias de VFX de la serie que incluían retos como la reconstrucción digital de entornos naturales mediante técnicas de matte painting y digitalización con fotogrametría y la integración de fondos 360 con coches CGI.
LA CASA DE PAPEL
Dø Postproduction participó durante las 5 temporadas de LCDP como principal proveedor de VFX para la serie. El grueso del trabajo incluyó la creación de la cabecera, activos como helicópteros, zepelines y vehículos militares utilizando técnicas CGI, la generación de multitudes, fluidos CG, limpiezas y efectos invisibles.
TOY BOY
Para crear la secuencia de títulos de apertura de Toy Boy tuvimos que crear escaneos 3D de los personajes, polis-hing de las esculturas 3D, modelado de los entornos, texturización e iluminación de las escenas y, finalmente, composición de los planos con efectos de iluminación.
FILMOGRAFÍA
Trabajos Recientes
2021 – SKY ROJO | Vancouver Media: VFX vendor for the show.
2017-2021 – LA CASA DE PAPEL | Vancouver Media/ Netflix/ Atresmedia: Main VFX vendor for the show.
2019 – TOY BOY | Atresmedia/ Plano a plano: Opening titles.
2019 – EL EMBARCADERO | Movistar+/ Atresmedia studios/ Vancouver media : VFX. Opening Titles.
2019 – URUBÚ | Prointel: VFX, etalonaje digital y créditos.
2019 – MESETA | Doxa Producciones, Jabuba Films: VFX, etalonaje y créditos.